Conflict Management Self-Diagnostic is Part 4 of Unlocking the Hidden Value of Conflict
Conflict management is an inevitable challenge for every company. The question is, is your company constructively managing first-order conflict, or are you letting it devolve into second-order conflict.
Not sure? Ask yourself the following questions about your organization:
Are conflicts resolved through compromises that later unravel and drive more conflict?
Do people agree during meetings, then go back to their offices and start lobbying to undermine a decision.
Do team members complain behind closed doors about other team members being unreasonable?
Do colleagues get frustrated with ongoing dialogue and become reluctant to discuss the issues?
If you witness these types of behaviors (see a full list of self-diagnostic questions to the right) in your company, then it is official, you have a conflict management problem that is preventing your company from realizing its true potential.
Download the Conflict Management Self-Diagnostic.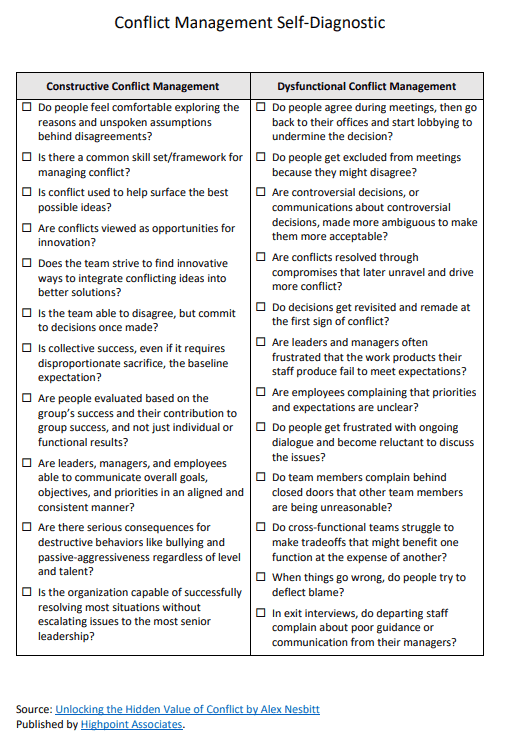 Conflict Management Self-Diagnostic is Part 4 of Unlocking the Hidden Value of Conflict